The registration and score reporting services on this website will be temporarily unavailable on Tuesday, December 7, 2021, between 7:30 a.m. and 1:00 p.m. eastern time, for system maintenance. We apologize for any inconvenience. Online-proctored exams scheduled during this time will not be affected; however, there may be a brief period where appointments may not be started. If you cannot begin your appointment, please wait a short period and then try again.
Scores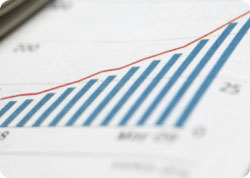 Receiving your scores. Your score report will be emailed to you, if you requested this option when you registered, and will be available in your account beginning at 10:00 p.m. Pacific time on the score report date for your test date. Score reports are available for 2 years in your account.
Score Report Dates
Administrator
Protecting Student and Civil Rights in the Educational Environment

Score reports are released within 3 weeks of testing.

NES (National Evaluation Series) Tests

Test results for the multiple-choice-only tests are provided at the test site immediately after testing, and score reports are released within 2 weeks of testing.

Score reports for tests with constructed-response assignments are released within 4 weeks of testing.
Additional Resources